How To Start A Return Case
When you browse this page, for whatever reason it is, you do have a sincere apology.
--USCAMEL
Before reading the following, please make sure you have carefully read our Return Policy, and the product status is TOTALLY FINE and the package and accessories are not missing.
All return process contains three parts.
Prepare Pictures
The first to do is take pictures of the products you've received.
Picture shall at least show:
A picture with the complete two objective lens, lens should be well without obvious scratch;
A picture with the complete two eyepieces, lens should be well without obvious scratch;
Two or more pictures with the overview of the main products on the different sides, the product shall not have excessive damage and defect;
A picture with the pakcage and acceccories, those must not be missing.
Within these pictures, you can send them to us by Email, online chat, or WhatsApp.
The following form can help us make the process faster.
Hi USCAMEL,
I'd like to return the product ***,
Order number: #****
Payment Proof: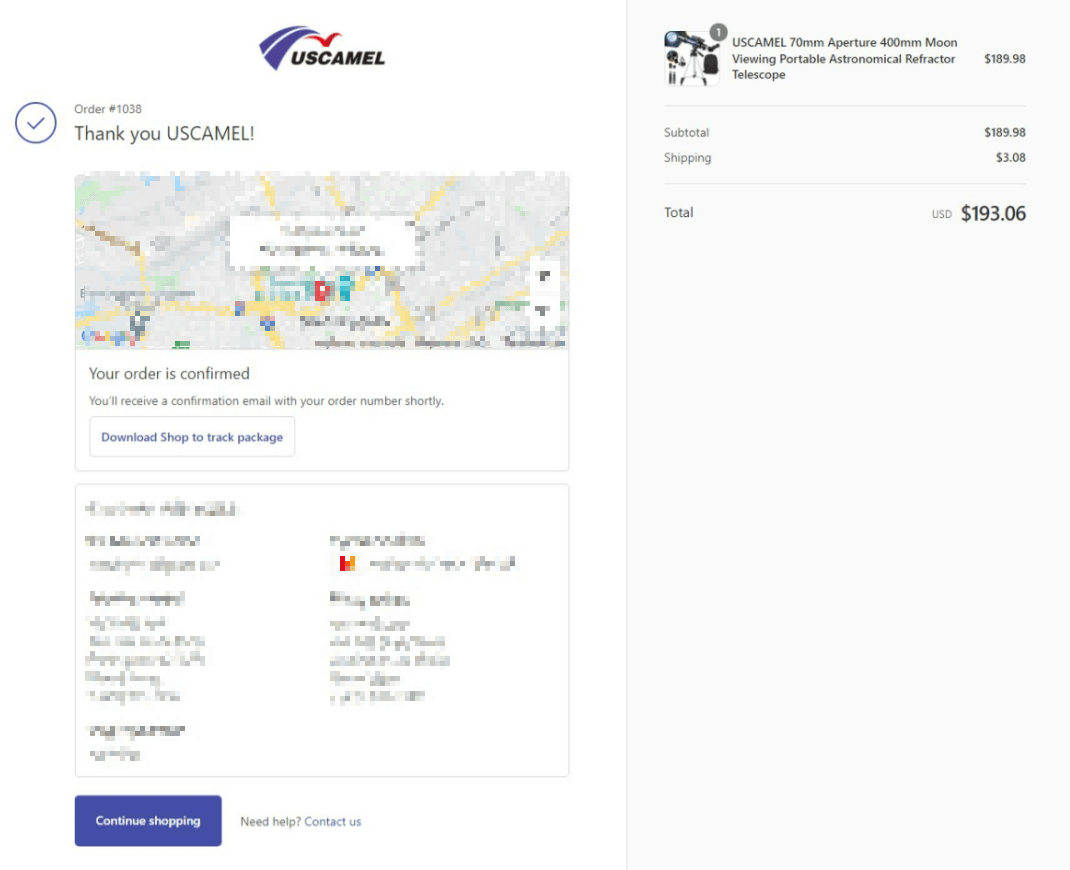 Why I am going to return: ****
After the mail is received, we will try to reply to you ASAP.
The feedback will contain a return code to help the warehouse quickly locate the sale channel and order. And the receiver info(name & phone number) will contain with the mail too.
Ship product back to USCAMEL
With the info, you can ship the products back to us.
The address is:
Floor 3, A zone, YueHua, Guangxing Road, Nansha District, Guangzhou, Guangdong, China
Post code:
511466
Remember to take a picture of the express invoice.
With sending the picture to USCAMEL, everything you need to do is done.
Wait for the refund
Normally the shipment will last for about 7~10days, sometime it will take more than 15days, please be patient. Here is a tool for tracking the shipping status.
After the fulfillment center confirms the return package. The refund will back to your payment account within 3 days.
Please note that:
The return shipping cost is the responsibility of the customer;
The return shipping cost depends on the rate of your country.
The refund amount = Order amount - return shipping fee
For example, your order is our binoculars with rangefinder and compass which is 199.99USD, and you spend about 49usd for shipping back. So the refund amount = 199.99 - 45 = 154.99USD